TIME BOMBS IN OUR SOIL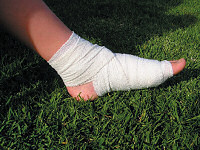 Do we need to contaminate our parks, gardens, dunes and roadways with dangerous rusty spikes?
What can happen when galvanised wire staples are used to fix fabrics to the ground?
The thin galvanised coating exposed to the atmosphere can corrode away over time, allowing the staples to rust, eventually leaving sharp rusty spikes in the ground.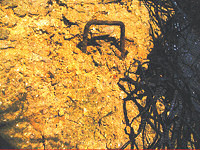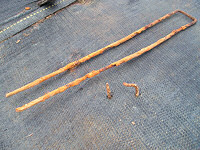 RISKS OF:
Injury to animals
Injury to humans
Tetanus
Damage to machinery
Damage to vehicles
Possible legal action

 
IS IT WORTH THE GAMBLE ?
The solution is simple . . . WE CAN OFFER SAFE PLASTIC ALTERNATIVES
see our
Horticulture Products.
  We can also supply safe, ecofriendly fully
biodegradable groundmat pins
that are manufactured from
Polymaize
, a 100% compostable cornstarch-based material.